Hello, I'm Lindsay Townsend and I'm blogging at Romance Writers in the Rough on every 4th Wednesday.

Feb 14th is approaching, time of love and romance. To mark this special time, I thought I'd share 3 of my favourite covers and say why I like them so much.


The first is the cover for the romantic suspense novel, 'Faith,' by Bonnie S Mata. I love romantic suspense as a genre - that mix of life-and-death stakes and romance. In the ancient world, Venus, the goddess of love, had a torrid affair with Mars, the god of war. Love is the richest, most complex emotion any human can feel, and if that love is heightened or threatened by the fear of death in any kind of conflict, it creates a very powerful, raw state. there is also a sweeter kind of love and to me this is what the cover of 'Faith' perfectly captures. Love as sensual, appealing, vulnerable, desirable. I love the flowers, too: perfect for Valentine's day!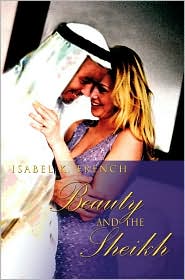 My second cover is from a theme I love reading - sheikhs and desert love. I love the wide scope of the setting and the rugged uncompromising masculinity of the heroes. They are also always protective, which to me is a huge plus! Here's a cover from a site devoted to sheikhs and desert love romance:

This title is one of the editor's choices. It's called 'Beauty and the Sheikh' and I like it because of the couple's clear connection and the tenderness between them. The hero also rescues the heroine.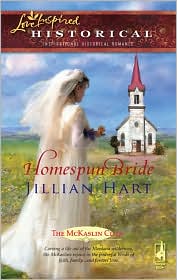 My final title is all about commitment. It's a Steeple Hill Love historical series called 'Homespun Bride.' I found my eyes drawn to this cover because of the bride in her lovely wedding dress and the waiting groom. To me, love is about commitment, and this cover, with its pretty church and rural setting, is one of my favourites.

Needless to say, I am also very proud of my own historical romance covers, which you can see on my blog. Do you have any favourite covers? I'd love people to share them.

Best wishes, Lindsay.